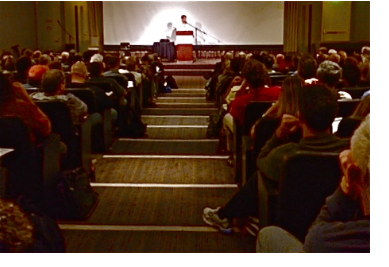 BMI NASHVILLE SONGWRITERS' WORKSHOPS
Jason is celebrating twenty years of teaching the acclaimed BMI Nashville Songwriter Workshops. He presents (9) BMI Workshops per year. The events are free--and open to everyone on a "first-sign-up" basis. Sign-up info is at the bottom of this page.
TWO BIG CHANGES BEGINNING THE JULY BMI WORKSHOP:
Anyone who has not attended a workshop prior to the current date will have priority access to attend. Sign-ups will use the honor system -- if you attended the previous workshop you are asked not to reserve a slot for the next consecutive one.
You can still get in -- presuming there are open slots--by showing up in the lobby the day of the workshop.
When attendees arrive, they will sign in and check off if they have attended the previous workshop. Mary will admit those who have not previously attended FIRST and then allow repeating attendees if space permits to those who arrived first, going down the list…
and
INSTEAD OF HAVING A PUBLISHER PITCH, JASON WILL DO CRITIQUES AT EVERY WORKSHOP. IN ADDITION TO HOPEFULLY HELPING YOU IMPROVE THE SONGS, HE WILL BE SCREENING THE SONGS. THOSE THAT HE BELIEVES ARE READY AND WORTHY TO BE HEARD BY PUBLISHERS WILL BE SENT TO A LONG LIST OF PUBLISHERS WHO WILL HAVE AGREED TO LISTEN.
HERE'S THE PART SOME OF YOU WON'T LIKE. I
JASON WILL CRITIQUE A SONG FROM EVERYBODY WHO ATTENDS -- BUT IF YOU ARE AFFILIATED WITH A DIFFERENT PRO (MEANING, IF YOU ARE A MEMBER OF ASCAP OR SESAC) YOUR SONGS WILL NOT BE ELIGIBLE FOR BMI TO SEND THEM TO PUBLISHERS. WHICH MAKES SENSE BECAUSE WHY SHOULD BMI PROMOTE ASCAP SONGS? IF YOU ARE NOT YET AFFILIATED WITH BMI OR YOU ARE A BMI MEMBER AND YOUR SONG GETS CHOSEN, YOU WILL BE HEARD -- NOT BY ONE PUBLISHER -- BUT BY TEN OR MORE PUBLISHERS.
SO … THOSE ARE THE BIG CHANGES!
You can find the sign-up date for any future workshop by going to the Calendar page at www.BMI.com and clicking on that month's "Jason Blume Workshop." They are also listed below.

There are typically several "no-shows" at each workshop . You can sign up for one of those slots beginning at 9 AM in the BMI lobby the day of the workshop.
PLEASE, PLEASE, PLEASE…… if you sign up and find you can't attend, please cancel your regitration online so another writer will be able to fill that slot... if you don't cancel, you won't be able to sign up for future workshops.

BMI SONGWRITERS WORKSHOP
10 Music Square South, Nashville
Tuesday, April 17th
Registration: March 22nd, 3 PM CST - http://tinyurl.com/jjtsmbf
Workshop Topic:
The Business of Songwriting
&
Song Critiques
Attendees will have the opportunity to play one song for critique. Please have your song on a CD and have a lyric sheet. If your song is on your phone, computer, or iPad, there will be a way to connect it to speakers or perform live.
PS. While we can't make promises, there have always been last-minute cancellations, and those who show up the day of the event typically get a spot.
Upcoming BMI Workshops:
Registration opens at 3 pm CST (Nashville time) on dates listed below.
April 17, 2018 - The Business of Songwriting/Song Critiques
Registration: March 22nd at 3 pm
http://tinyurl.com/jjtsmbf
TOPICS and GUESTS/CRITIQUES ARE SUBJECT TO CHANGE